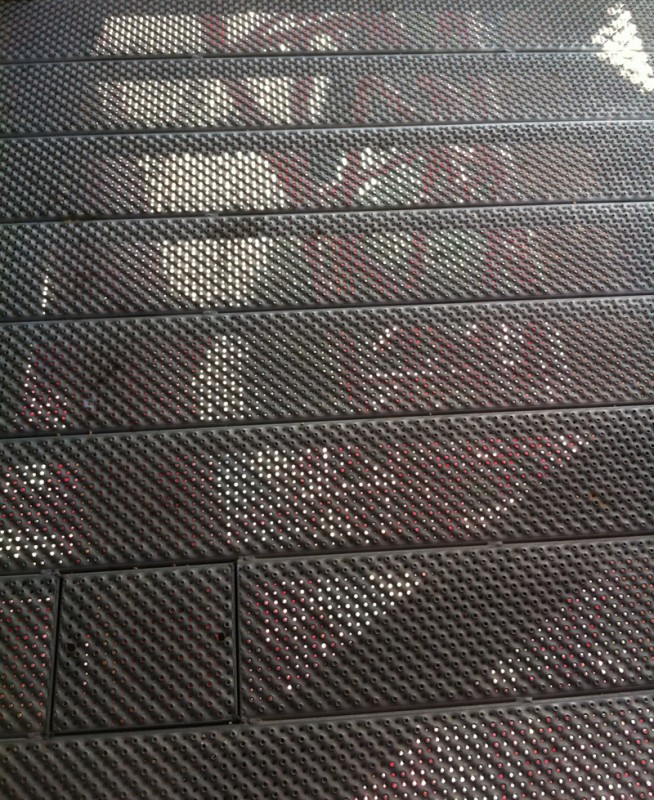 A recent visit to London involved an exciting look inside and journey to the top of the Mittal Orbit structure, which is the U.K's tallest sculpture and proudly sits within the Olympic Park, Stratford.
After taking in the panoramic view of London town, the descent of the 455 steps began and I noticed the little holes in their surface which allowed a variety of tones and colours to peek through.
There is somewhat of an optical illusion occurring should you look at the images for long enough. What inspiration these steps will be to my future work !!